Sport
Footballs child sexual abuse scandal: Crewe Alexandra chairman John Bowler resigns following Sheldon Review – Sky Sports
https://www.skysports.com/football/news/11095/12256087/footballs-child-sexual-abuse-scandal-crewe-alexandra-chairman-john-bowler-resigns-following-sheldon-review
John Bowler has stepped down from his role as Crewe Alexandra chairman following Clive Sheldon QC's review into child abuse in football.
Last week, a four-year review into child sexual abuse allegations within football concluded that the Football Association did not do enough to keep children safe between 1995 and 2000.
A number of the allegations centre on convicted paedophile Barry Bennell, who was a youth coach at both Crewe and Manchester City during the 1980s and 90s.
In light of the report, Crewe apologised to "every survivor of abuse" and expressed their regret at not learning of Bennell's offences sooner.
Bowler, who became Crewe chairman in 1987 having joined the board in 1980, said it was always his intention to stand down following the conclusion of the Sheldon Review.
"As the only person left with an association to that era, I truly believe it was important for me to see it through to conclusion," Bowler said in a statement.
"I am satisfied with the findings of the review that found that the club did not have any knowledge of Barry Bennell's heinous crimes.
"I will always be deeply appalled and sorry that those young players and their families suffered at the hands of this evil predator. I personally and sincerely apologise to them all for their suffering."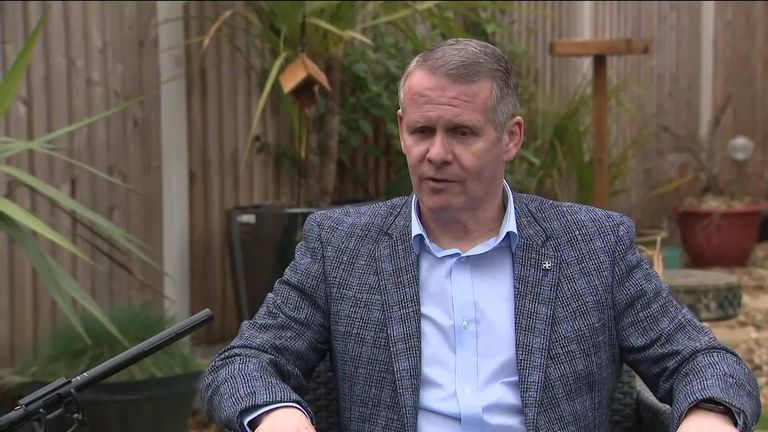 Sheldon concluded in his report that it was likely three Crewe directors discussed Bennell over concerns which hinted at his sexual interest in children.
It also found there is no evidence that advice from a senior police officer to keep a "watching brief" on Bennell was heeded.
The club were also criticised for not checking in with boys who were staying overnight at Bennell's house.
"Had such steps been taken, this might have led to boys making disclosures to the club," Sheldon wrote in his report.
Sheldon Report: The key points
Four-year review published into child sexual abuse in football between 1970 and 2005
Evidence from 62 survivors and 157 further individuals
Clive Sheldon QC: "Survivors deserve to be listened to, and their suffering deserves to be properly recognised"
Sheldon: "It is important that this terrible history is not repeated"
FA "did not act appropriately" following Barry Bennell's release from prison in 2003
Historical failures identified involving Chelsea, Aston Villa, Newcastle, Manchester City, Crewe Alexandra, Stoke, Peterborough, and Southampton
By August 2020, Operation Hydrant had identified 240 suspects and 692 survivors
Sheldon: "I do not want to give the impression that abuse in football was commonplace. It was not"
Report makes 13 recommendations, including publishing safeguarding report every year
Bowler said a board shake-up would help the club move forward, adding the League One side would welcome "future recommendations" that come from the review.
"Crewe Alexandra is a community based club with good people. I apologise to all our supporters that the name of the club has been tarnished," Bowler added.
"I have worked on the formation of a new board and know they will do all they can to move the club forward.
"Our Academy remains one of the finest in the country and we have every confidence in our safeguarding policies and procedures.
"There is always room for improvement and as a club will welcome the future recommendations of The Sheldon Review."
Support Our News Campaign
Shop our Store
Click Here To Shop
'Strip Gradi of his MBE' – The Offside Trust
FA chief executive Mark Bullingham, who called the report a "dark day for football", last week said former Crewe manager and director of football Dario Gradi, who was in charge of the club during Bennell's time there, has been "effectively banned for life" by the FA.