Sport
Hits & misses: Tottenham restore hope, Arsenals best and worst – Sky Sports
https://www.skysports.com/football/news/11095/12253034/hits-misses-arsenals-best-and-worst-chelsea-face-fixture-fatigue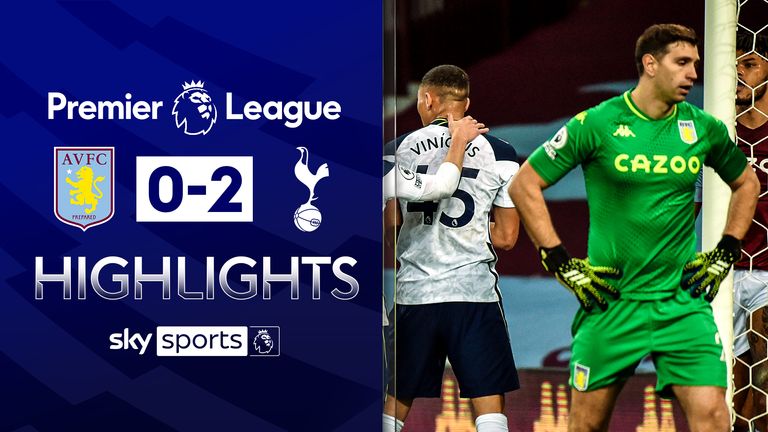 Tottenham, meanwhile, are three points off the Champions League places. Drink that in for a moment because it takes some swallowing after a week in which their miserable European exit to Dinamo Zagreb was labelled as a disgrace by their own captain Hugo Lloris.
But a workmanlike performance in beating a dangerous Aston Villa side 2-0 at Villa Park ensures that Spurs go into the international break with a little dignity restored and a reminder that there is plenty for them still to play for if they can just refocus their energy.
Jose Mourinho rang the changes, presumably turning to the players he trusts, and was rewarded with some standout displays. No surprise that Harry Kane was among them but Carlos Vinicius and, in particular, Lucas Moura impressed too.
The trio combined for Vinicius' first Premier League goal of the season, while the second was all about Kane as he won and converted the penalty that ended Villa's hopes of a point.
Mourinho used his post-match interview to make one of his own. "My next challenge as coach is for them to have this attitude every match, not just as a reaction to a bad result."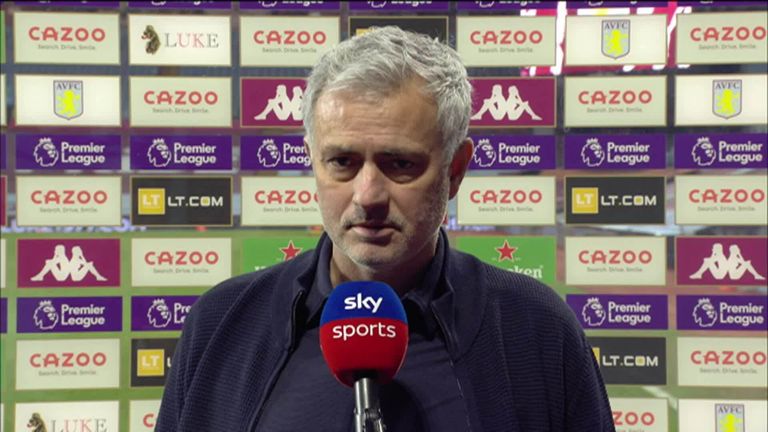 The conversation with Geoff Shreeves was a long and winding one that took in the selfishness of players, the influence of agents and the media, and even "society and the psychological profile of younger people" as Mourinho lamented the hand he's been dealt.
The impression was given of a coach still fighting against the tide at Tottenham, but the key message is surely that it is a battle they can still win – if they stick together.
"I want to be proud of my players," said Mourinho. "I was not proud last Thursday. But tonight I am really, really happy with what they did. Again, the challenge is that this soul, we must have it every match." It is Newcastle away then Manchester United at home next.
Adam Bate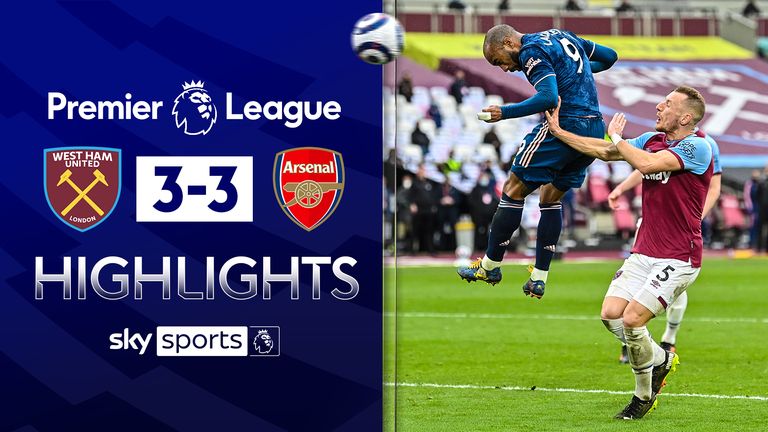 Even when Arsenal are this unpredictable, they leave you with the feeling that it is typical Arsenal.
After delivering one of the most abject 32 minutes of the Premier League season to find themselves 3-0 down to West Ham at the London Stadium, they contrived to fashion an unlikely comeback that will have stirred even pessimistic supporters. Expect the unexpected.
Alexandre Lacazette earned his late equaliser with a fine performance leading the line. Martin Odegaard, creator-in-chief yet again, would not have deserved to find himself on the losing side. Neither would Calum Chambers, hugely impressive on his return to the team at right-back.
But for all the endeavour shown in the second half, this was still one point when three were needed. Arsenal are ninth and the bitter taste of those first-half failings linger on the palate, not least for Mikel Arteta, a man now accustomed to his high standards not being met. "I am very disappointed because I cannot accept my team to play how they did for certain periods in the first half."
It was the second goal that summed up everything that infuriates Arsenal supporters about their own side. This is a team that has the talent but lacks the concentration, the organisation and the discipline required to compete with the best. It was not one player caught out by Jesse Lingard's quick free-kick, it was six of them, including some of the more senior men in the squad.