Sport
I think it was a dead-heat – trainer ponders appeal against contentious photo – Racing Post
https://www.racingpost.com/news/race-reports/i-think-it-was-a-dead-heat-trainer-ponders-appeal-against-contentious-photo/482194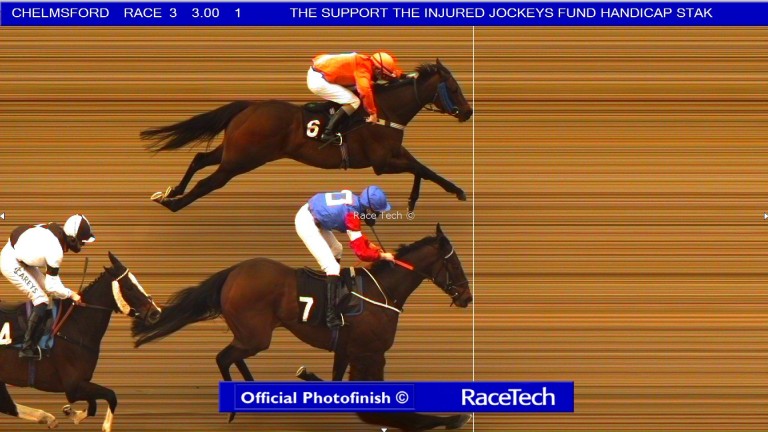 Crazy Spin (far side) was called the winner ahead of Anniemation in the second division of the mile handicap
Trainer Brian Barr is considering an appeal over the defeat of Anniemation in a photo-finish that he believes was a dead-heat.
After a lengthy wait, the four-year-old was deemed to have finished behind the Ivan Furtado-trained Crazy Spin in division two of the mile handicap at Chelmsford, and the official print of the finish created a stir on social media.
---
3.00 Chelmsford: full result and race replay
---
"I think it was a dead-heat – I personally couldn't pick a winner," said Barr. "I was surprised he didn't call it. Jess, who does the travelling for me, is at Chelmsford and she went to the stewards and they said there was a pixel in it.
"I haven't spoken to anyone yet who can say it's not a dead-heat. Until someone can show me evidence of him being beaten then I'll look to appeal it on Monday, I'll argue a case anyway."
---
What do you think?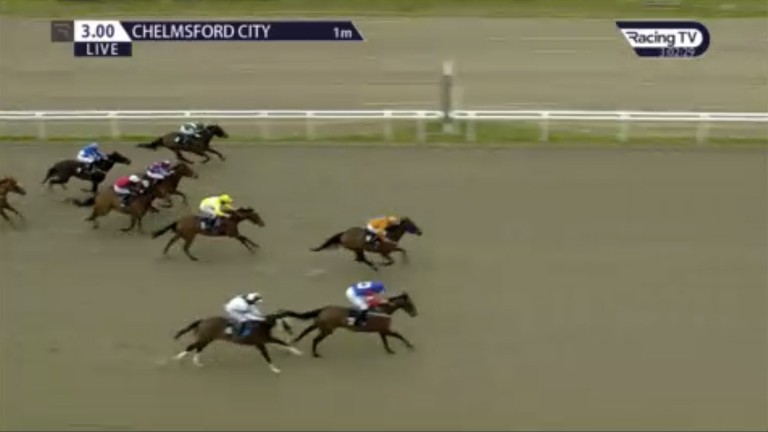 Crazy Spin and Anniemation approach the finishing line at Chelmsford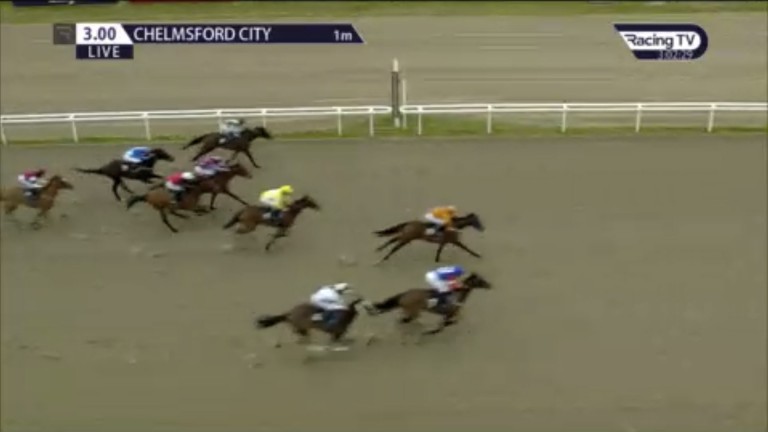 Crazy Spin and Anniemation shortly after the post
---
Barr acknowledged the fact the judge has access to more technology than the print published demonstrates and expressed his delight at the horse's performance. 
He added: "When the horse came to us he was badly out of form for his previous trainer and he's made massive strides in the last few weeks, and he's run well again so that's a positive to take out of the race."
Support Our News Campaign
Shop our Store
Click Here To Shop
---
Dead-heat? Punters complain about judge's dark decision on Cheltenham photo
---
Jones makes it third time lucky
Cheveley Park Stud's red, white and blue silks were carried to a dominant victory at Cheltenham last month when Allaho bolted up in the Ryanair Chase and Inigo Jones produced a similar performance, albeit at a more modest level, in the 1m2f maiden.
Richard Kingscote allowed the enthusiastic three-year-old to go into a clear lead in the early stages and, despite being challenged by odds-on favourite Highland Rocker in the straight, the winner scored in commanding style and took a full circuit to pull up.
The colt is out of the top-class Spacious and named after the famous architect and, in recording his first victory on his third start, he begins his three-year-old season on solid foundations.
---
Read more from the racecourse:
Anthony Oppenheimer: Megallan is a pretty good horse and he'll be better on turf
Sam Thomas: we're lucky to train some incredible horses and it's been fantastic
Madgwick 'over the moon' with 100-1 winner – and 125-1 shot scores at Wincanton
---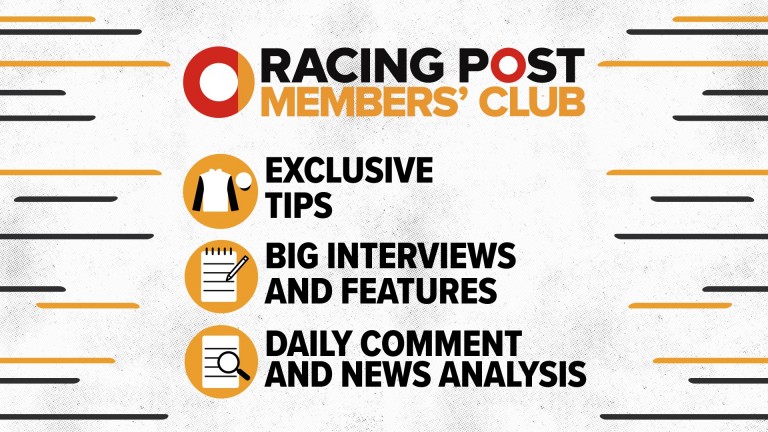 Join Members' Club Ultimate and read tipping from the likes of Pricewise and Paul Kealy, all the big interviews and features, daily comment and news analysis – plus our Ultimate Daily newsletter. Click here to sign up.
---
FIRST PUBLISHED 6:30PM, APR 2 2021
Subscribe to the newsletter news
We hate SPAM and promise to keep your email address safe